Still under-policed and over-imprisoned
A new paper, The Injustice of Under-Policing, makes a point that I have been emphasizing for many years, namely, relative to other developed countries the United States is under-policed and over-imprisoned.
…the American criminal legal system is characterized by an exceptional kind of under-policing, and a heavy reliance on long prison sentences, compared to other developed nations. In this country, roughly three people are incarcerated per police officer employed. The rest of the developed world strikes a diametrically opposite balance between these twin arms of the penal state, employing roughly three and a half times more police officers than the number of people they incarcerate. We argue that the United States has it backward. Justice and efficiency demand that we strike a balance between policing and incarceration more like that of the rest of the developed world. We call this the "First World Balance."
First, as is well known, the US  has a very high rate of imprisonment compared to other countries but less well  known is that the US has a relatively low rate of police per capita.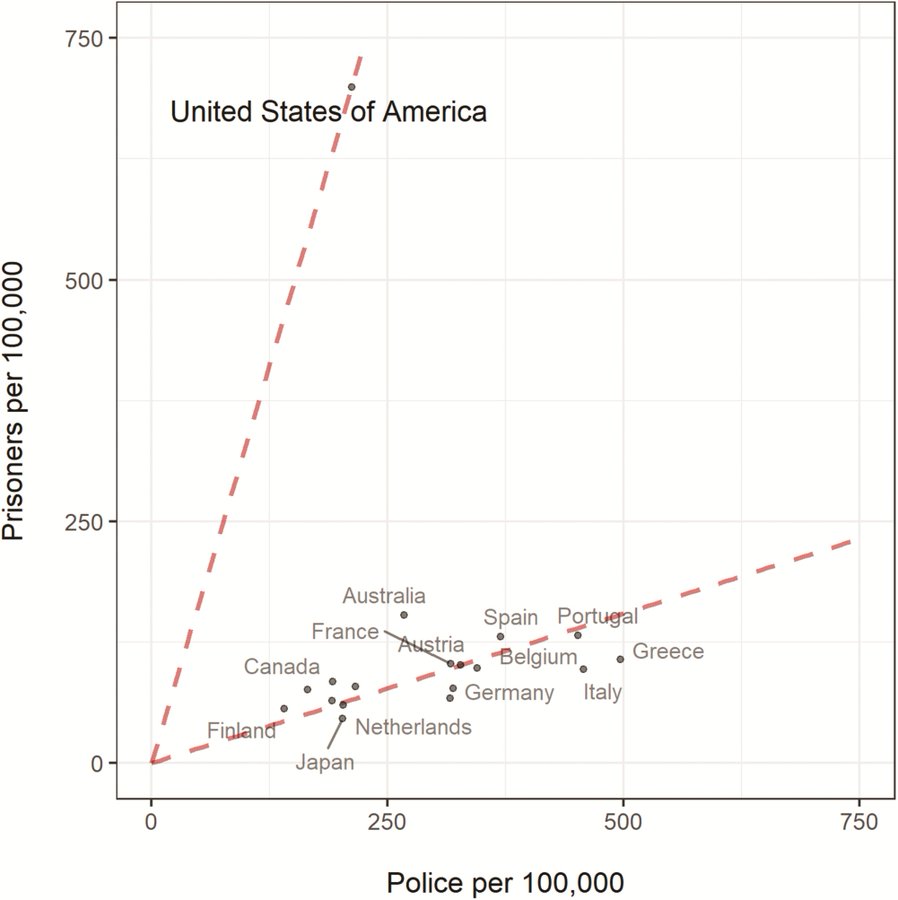 If we focus on rates relative to crime then we get a slightly different but similar perspective. Namely, relative to the number of homicides we have a normal rate of imprisonment but are still surprisingly under-policed.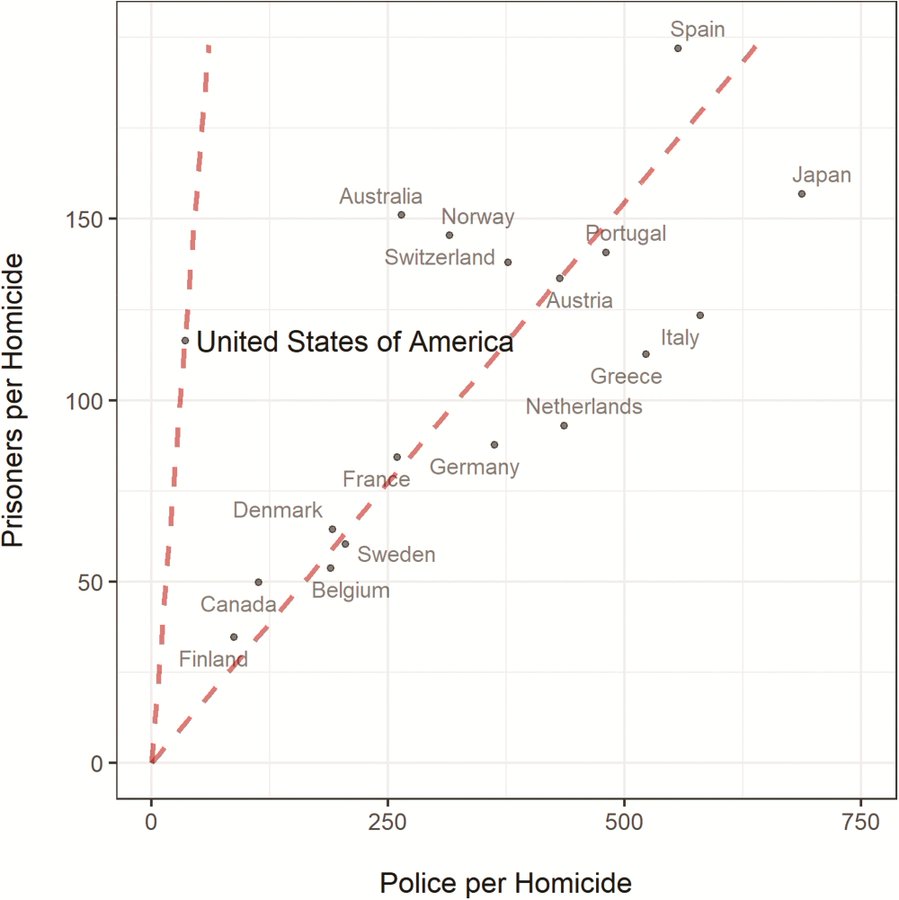 As a result, as I argued in What Was Gary Becker's Biggest Mistake?, we have a low certainty of punishment (measured as arrests per homicide) and then try to make up for that with high punishment levels (prisoners per arrest). The low certainty, high punishment level is especially notably for black Americans.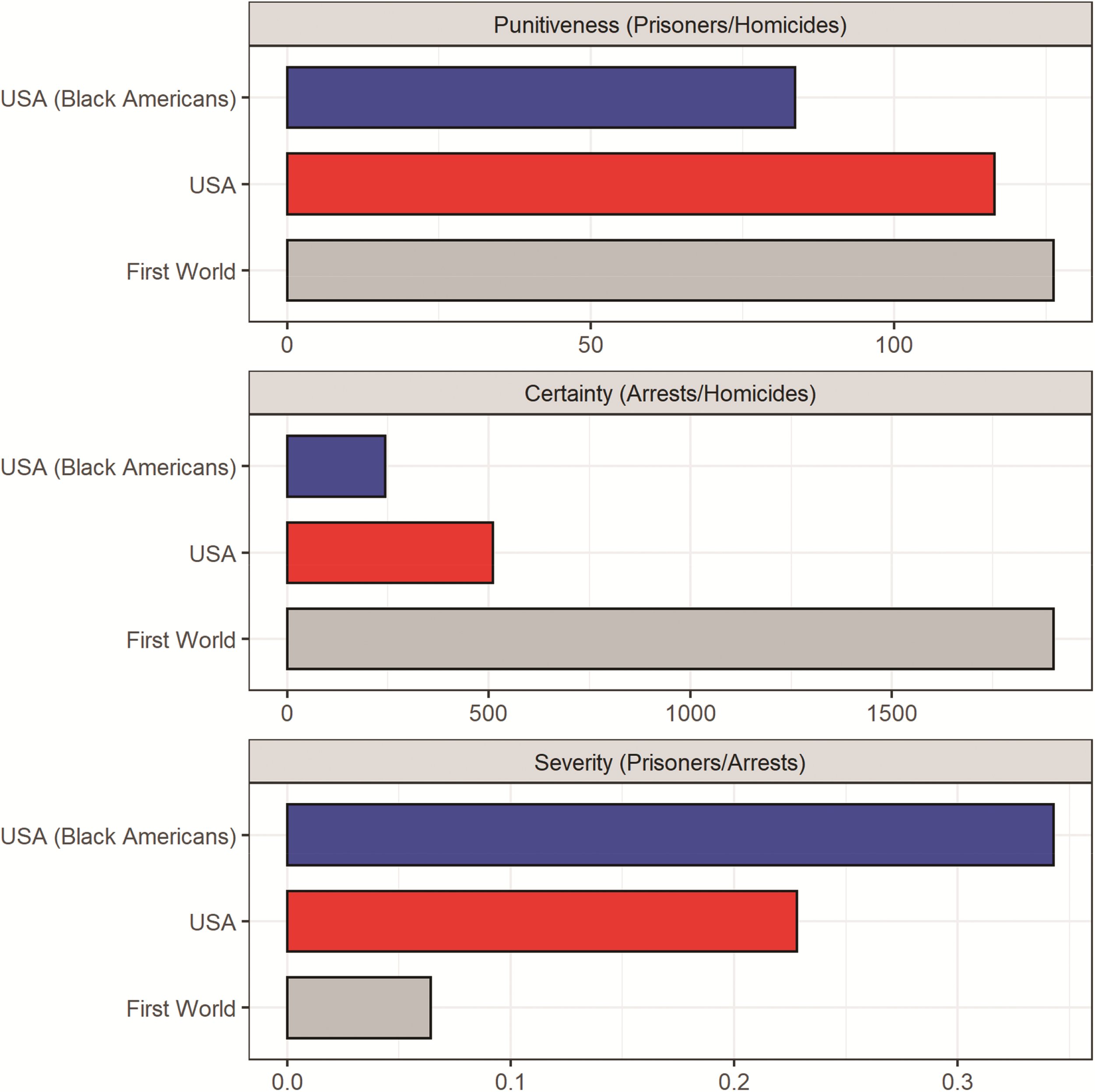 Shifting to more police and less imprisonment could reduce crime and improve policing. More police and less imprisonment also has the advantage of being a feasible policy. Large majorities of blacks, hispanics and whites support hiring more police. "Tough on crime" can be interpreted as greater certainty of punishment and with greater certainty of punishment we can safely reduce punishment levels.
Hat tip: A thread from Justin Nix.