The Best Movies and Television Shows about Invention
Anton Howes, author of the excellent Arts and Minds: How the Royal Society of Arts Changed a Nation, asked on twitter about the best movies and televisions shows about invention. Here's the collated list.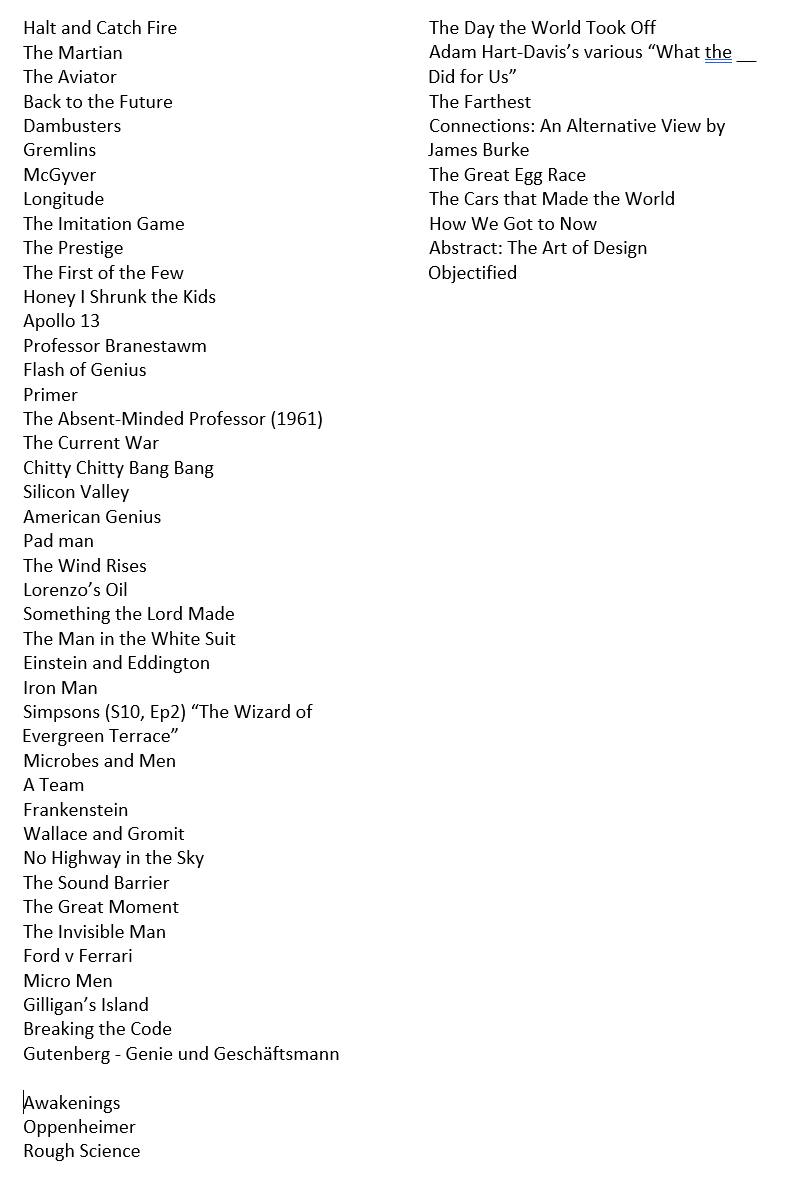 Anton started watching Pad Man, which is on Netflix and loved it. It's based on the true story of a man who invented a cheap way of making sanitary pads for women in India which I was familiar with, from the TED talk, but I didn't know about the movie. It is excellent! Great story, especially strong on the costs of innovating when the inventor must overcome social ostracism and ridicule as well as the difficulties with creating the invention itself. Also some great shots of Maheshwar India.